The 6th International Conference on Microwave Materials and their Applications (MMA-2010) will be held in Warsaw, the capital of Poland, in September 2010. All presentations will take place at the premises of the Warsaw University of Technology,
Faculty
of Electronics and Information Technology.
The Faculty is based at Nowowiejska St., opposite to the main building of the University situated at Plac Politechniki (Politechnika Square).
6th MMA - 1-3 September 2010 - Warsaw, Poland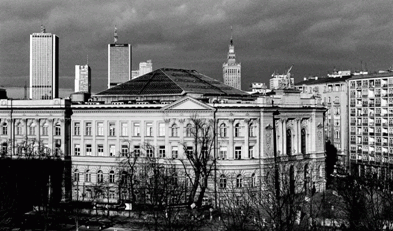 There are several options for getting to Plac Politechniki from Novotel Hotel:
by walking
(about 15-20 minutes)
by Underground
- one station from "Centrum" station to "Politechnika" station [Kabaty direction]
by tram
- 5 stops from "Centrum" stop to "Plac Politechniki" stop. Tram number 35 [Okecie direction]
[Tickets for the public transport in Warsaw (trams, buses and underground) are available in many places e.g. in kiosks, automatic machines situated at every underground station but also from bus drivers. There are many types of tickets – one way tickets, daily tickets and short term tickets. More information about the tickets is available at the
website
of the Public Transport Office. Cost of one way short term single ticket is 2,80 zl.]
You may download this map by clicking
here